PETER COLLEY Playwright-Screenwriter
I'LL BE BACK BEFORE MIDNIGHT!
GERMAN PRODUCTIONS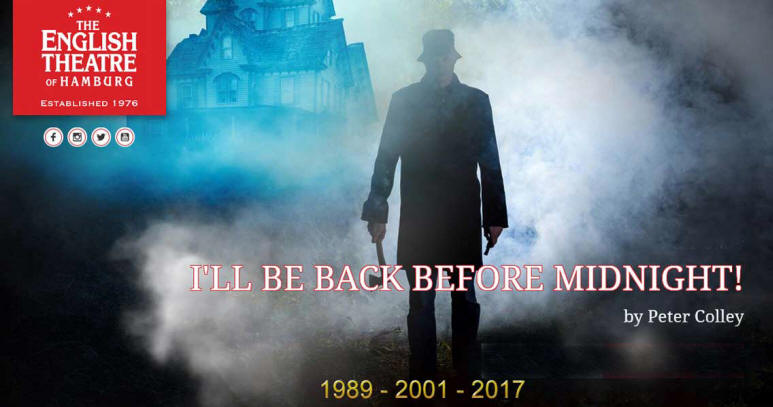 2018 National Tour: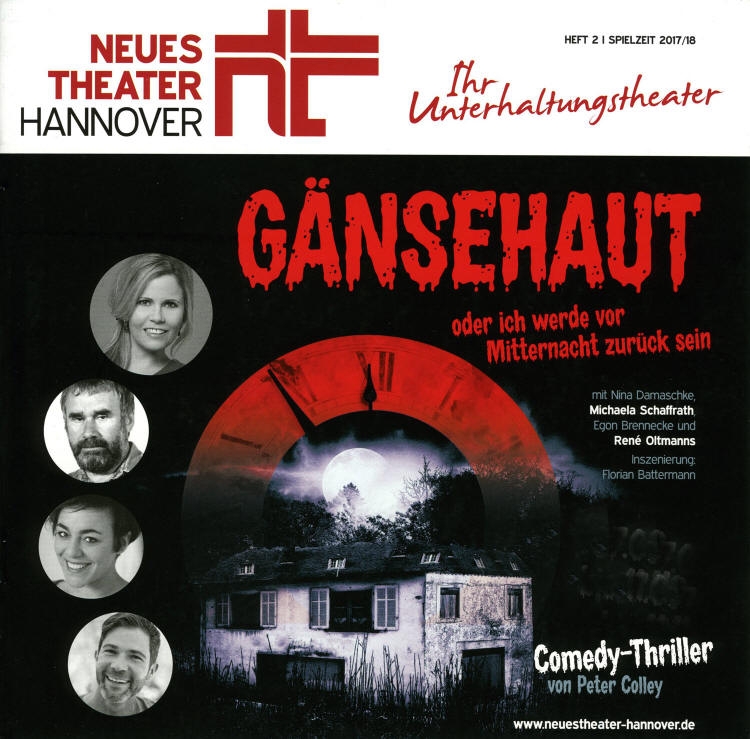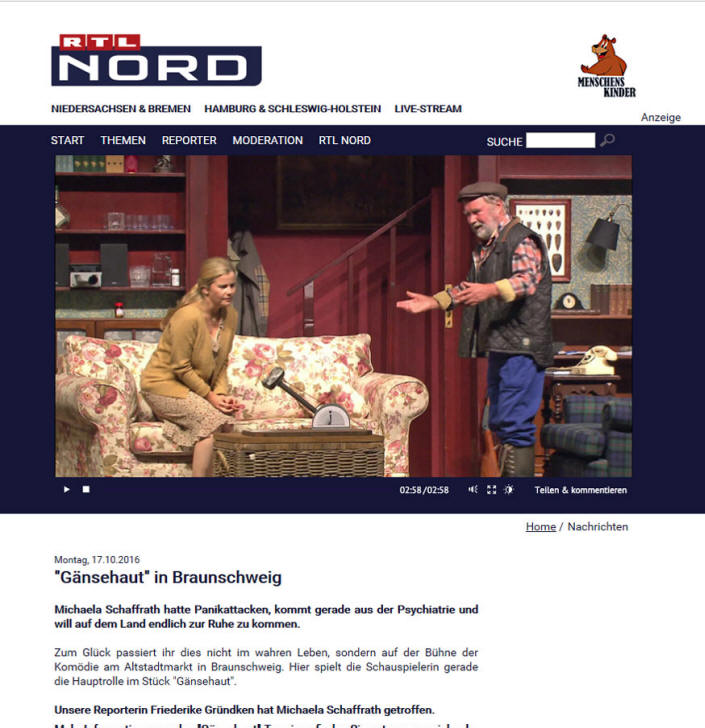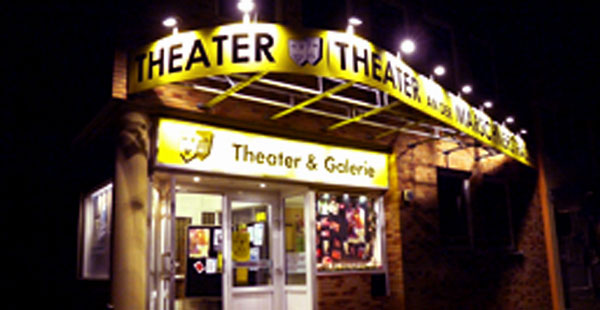 Theater An Der Marschnerstraße
"I'LL BE BACK BEFORE MIDNIGHT" has been seen several times in Germany, both in English and in the German translation. It has been particularly popular in Hamburg where it has been presented five times, including three times by the prestigious professional company The English Theatre of Hamburg. After the success of the original production The English Theatre did the play 1n 1989, brought the play back to lead off their 25th anniversary season in 2001 and again in 2017.

In 2007 the play was presented at Munich's famous Theater Blutenburg where is had a hit run for many months.

The play was presented in 2004 by Hamburg's Theater an der Marschnerstraße in a German translation (see review from the Hamburg Evening News below).

Other theatres that have presented the play include the Konrad Adenauer Theatre in Wiesbaden and at the Theater Nikola Landshut in Bavaria under the title of "GÄNSEHAUT" which means "Goose Bumps" in German.

Letter from the Artistic Director English Theatre of Hamburg:

"Dear Mr. Colley
We had a very long and successful run of your wonderful thriller, I'LL BE BACK BEFORE MIDNIGHT. The cast was wonderful, very happy with their roles, and with our theatre and Hamburg, so we look back on the time with extremely fond memories. If you have written any other plays which you think may be a box-office hit for us, don't hesitate to let us know."

Robert Rumpf, Artistic Director

For larger version of above review
Click in Picture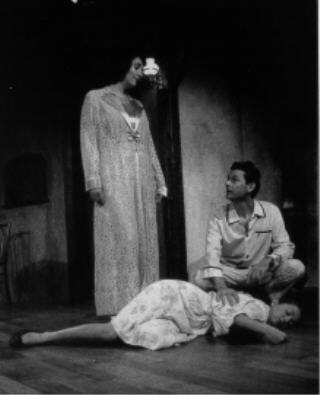 | | |
| --- | --- |
| | |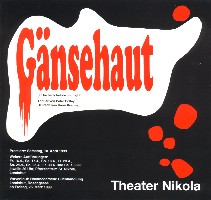 Poster for a translation called "Gänsehaut" - German for goose bumps (or goose pimples as the British call it).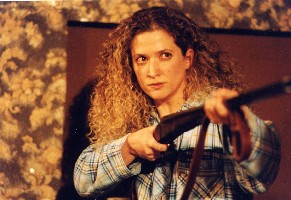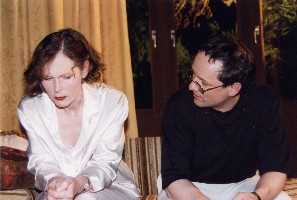 From the Theater Nikola production, near Munich, Germany, to go their web site click here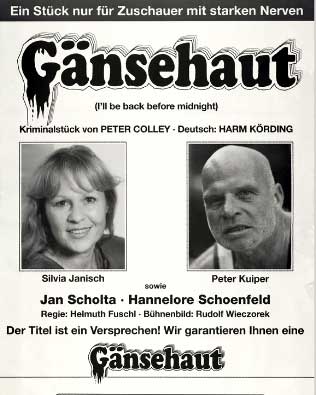 Above poster from the Duderstadt production.
Below: pictures from Munich's Theatre Blutenburg production: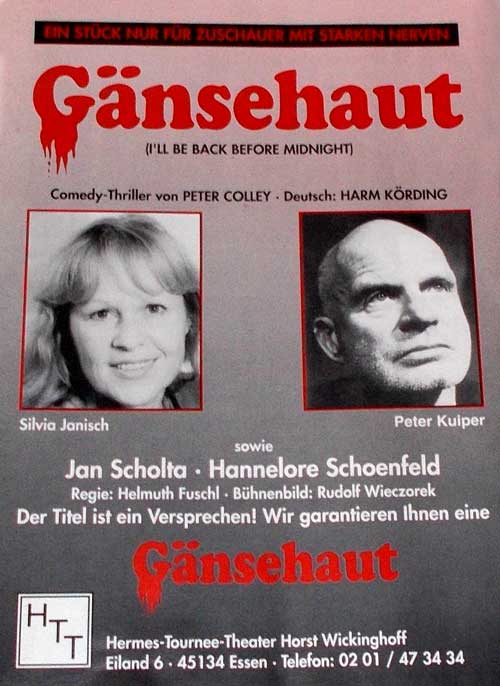 For the rights to the non-English-speaking world please
contact the playwright at:

The above email address is a graphic so that SPAM email harvesting programs cannot see it. You must manually type in the email address! Thanks!