| | |
| --- | --- |
| | |
| Peter Colley Home Page | Midnight Main Page |
I'LL BE BACK BEFORE MIDNIGHT
CHINESE PRODUCTIONS


Shanghai Modern Theatre
at The Xinguang Arts Center
新光悬疑剧场
586 Ningbo Road
宁波路586号

The Shanghai Modern Theatre is China's first officially registered independent theatre.
From The Shanghai Global Times: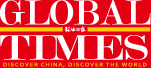 "Professor Fan Yisong from Shanghai Theater Academy has translated "I'll Be Back Before Midnight" by Peter Colley into Mandarin. It will be staged at the Xinguang Arts Center in Shanghai by the Shanghai Modern Theatre. "I'll Be Back Before Midnight" is the most produced Canadian play ever, and has thrilled audiences in 27 countries. It is also the first time for contemporary playwright Colley's work to be performed in Mandarin. "Colley is a popular figure in today's theatre", Fan says. ""Midnight" is a thriller very much different from those 'whodunit' plays prevailing in Shanghai theaters in recent years. I believe that Chinese audiences are always up for something new."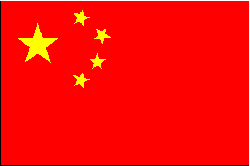 "It is my great honor to have the opportunity of introducing the work of Peter Colley to Chinese audiences, and I am very pleased to see that the play is well received and highly appreciated." Professor Fan Yisong, Shanghai Theater Academy (China's premier translator engaged in introducing foreign plays into China).