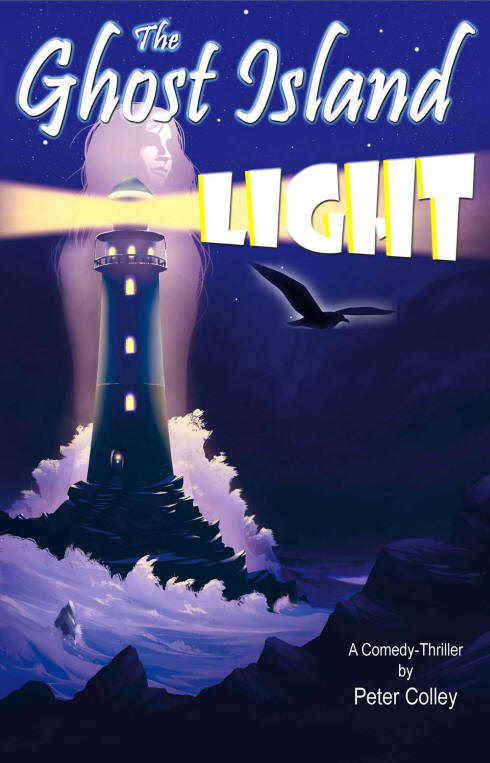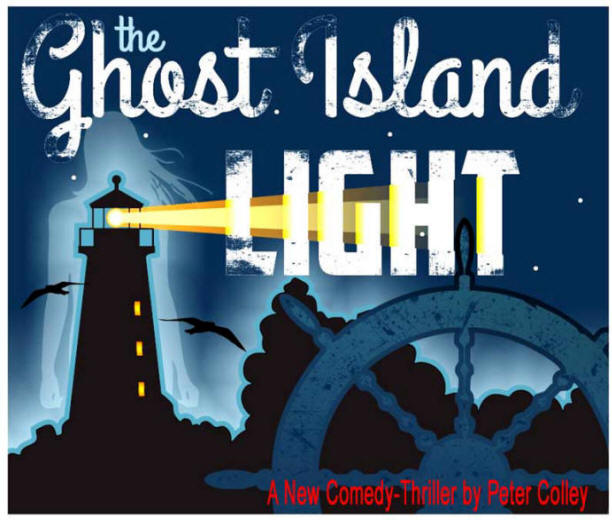 Premiered August 2015 at the
Lighthouse Festival Theatre in Port Dover, Ontario, Canada

Produced at Theatre Orangeville in October 2016
Four lost souls trapped on a remote storm-swept lighthouse,
but they are not alone.
The Ghost Island Light is another must-see play written by Canadian playwright Peter Colley and will be added to his repertoire of award-winning plays that have been performed around the world. Watershed Magazine
"The Ghost Island Light" is like sitting around a camp fire with a bunch of friends - a lot of laughs will be had around that fire, but there's also bound to be a few ghost stories. (In this tale) a lighthouse keeper and his beautiful young society wife find themselves isolated on a windswept, barren rock populated by restless spirits, ghoulish apparitions and a smashed pipe organ that still plays hauntingly after dark. There's visceral fear and excitement in the production. The island setting itself has an energy that imbues the production with an eeriness counterpointed by stunning sound effects that transport an audience." James Matthews - The Banner
"This comedic thriller is excellent entertainment... a startling story about a disastrous curse that will plague the newest lighthouse occupants! Hang on to your seats as the play takes us through a combination of drama, comedy, and spine-tingling encounters." Caledon Enterprise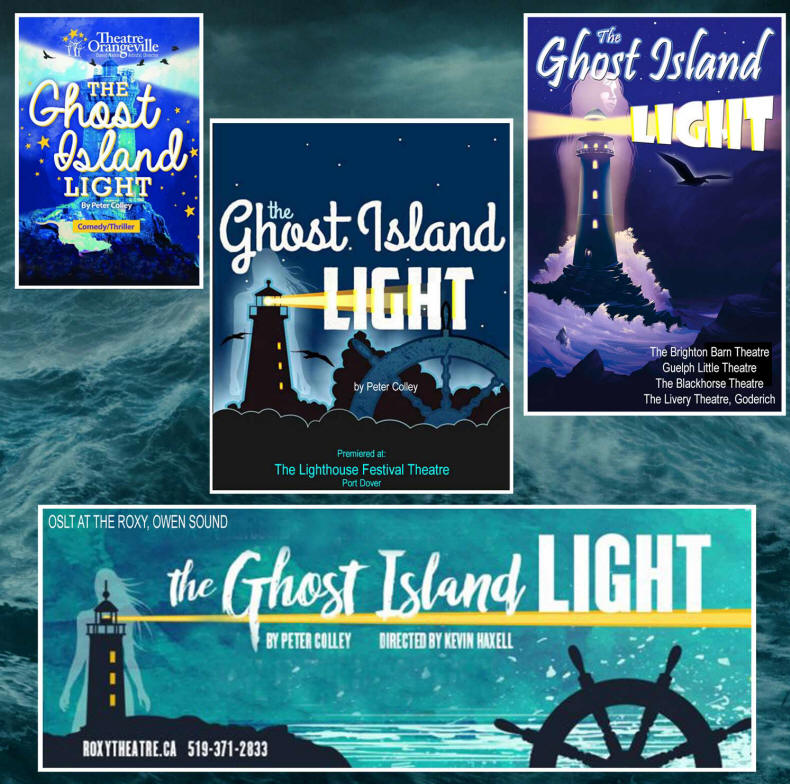 The Ghost Island Light is a tale of an older lighthouse keeper and his beautiful young society wife who have taken up a position on a remote lighthouse on a windswept, barren rock. We discover the older keeper has taken this isolated position to keep his flirtatious young wife away from temptations of the mainland. This is complicated by the arrival of a handsome young assistant keeper, and the malignant ghostly presence of a former keeper's wife who had killed herself out of loneliness and is out for revenge on all the keepers of the light.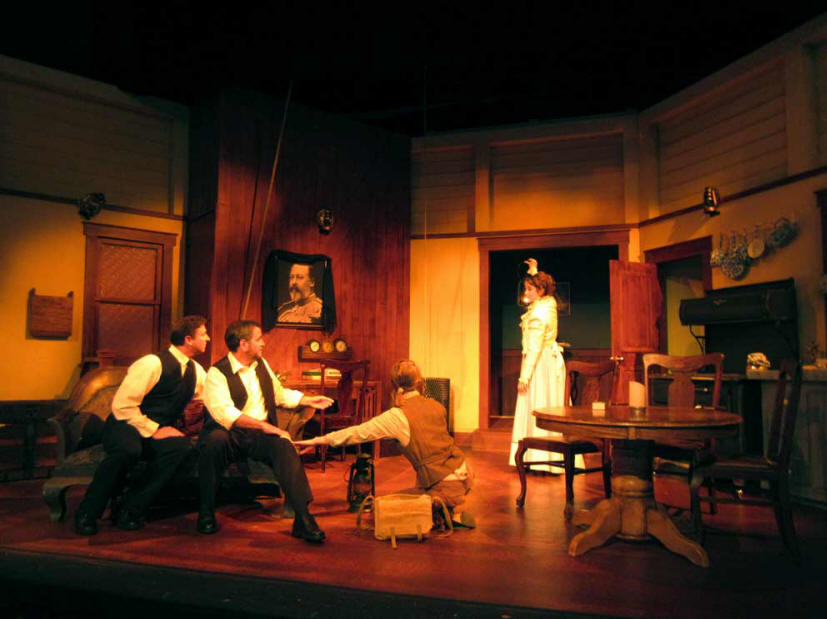 What have they just seen?
"GHOST ISLAND LIGHT A HIT WITH LOCAL AUDIENCES"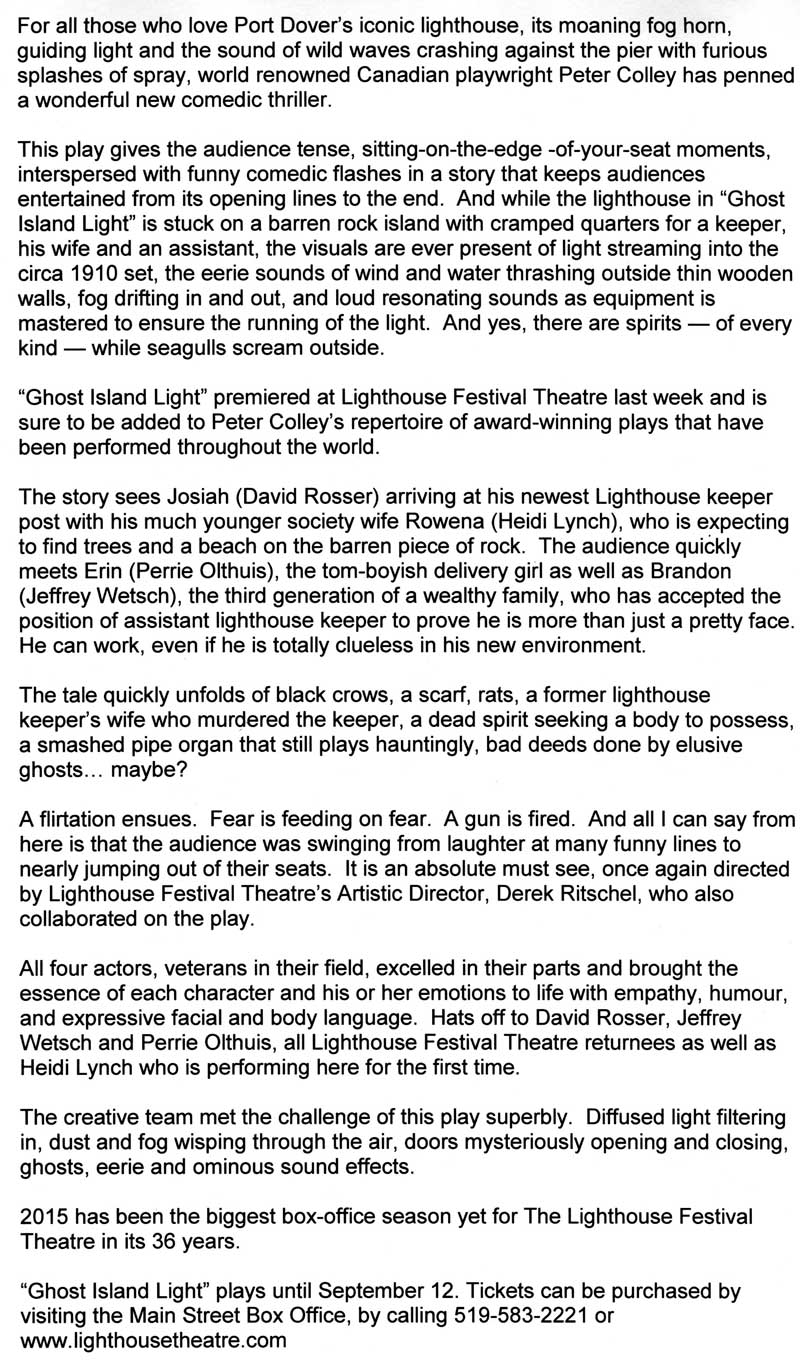 READ THE REVIEW - CLICK HERE
http://www.portdovermapleleaf.com/ghost-island-light-comedic-thriller-hit-with-local-audiences159215/
"I just saw the premiere of "The Ghost Island Light", it was awesome... I was blown away. See it!"
#theatre@theatreontario Adam Lief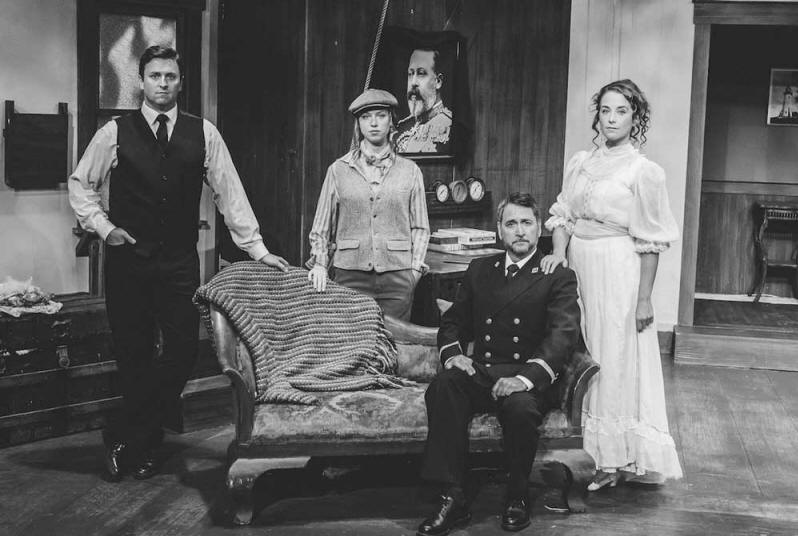 It all began innocently enough - the Head Keeper and his young wife,
the new Assistant Keeper and the girl who brings the supplies once a month.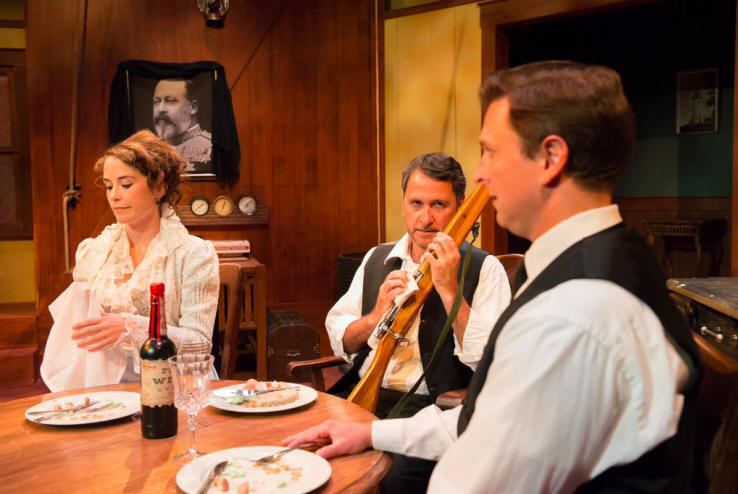 The isolation can trigger paranoia and jealousy...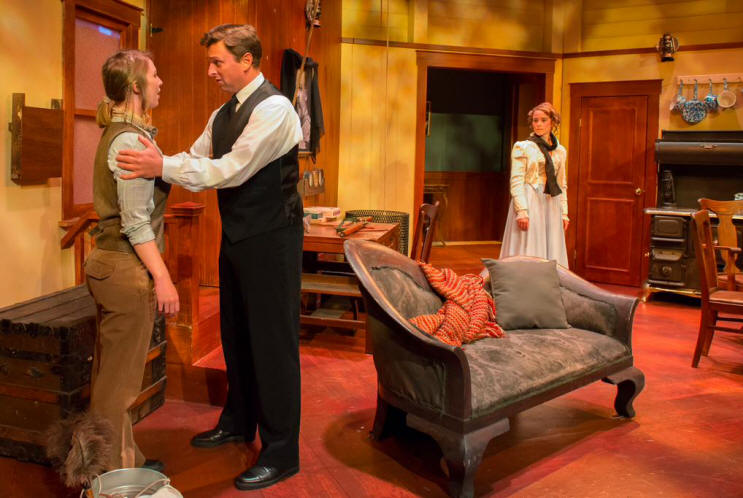 ... and divided loyalties.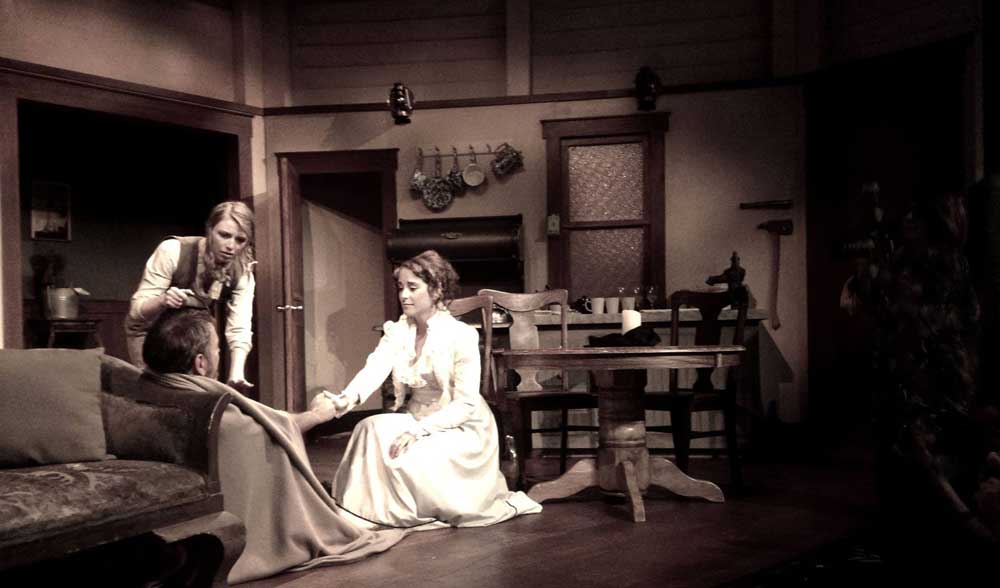 What happened to the Head Keeper?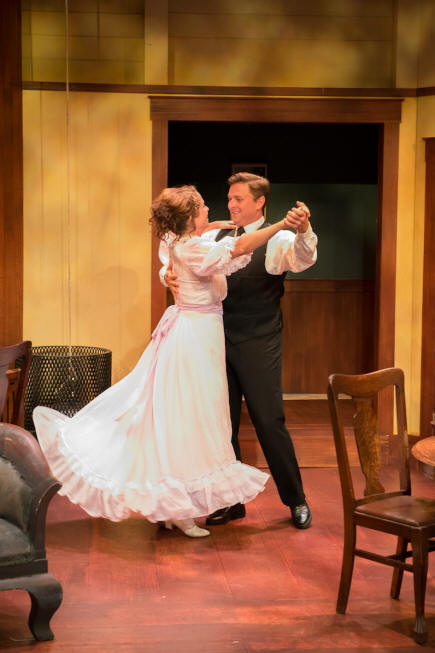 A dangerous flirtation.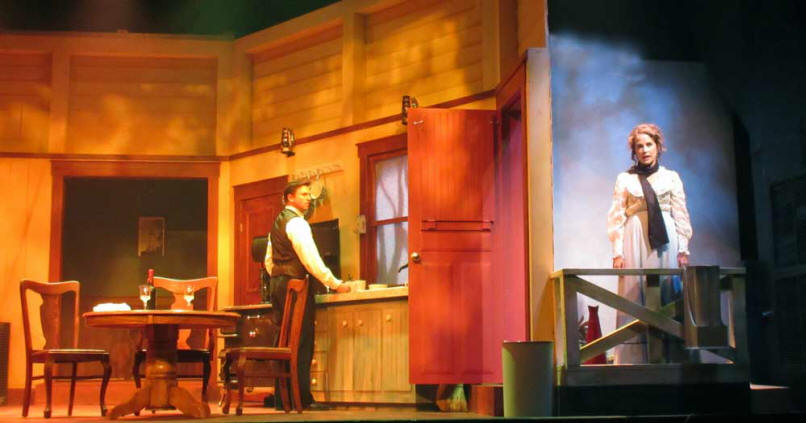 Something strange is happening to the Keeper's wife.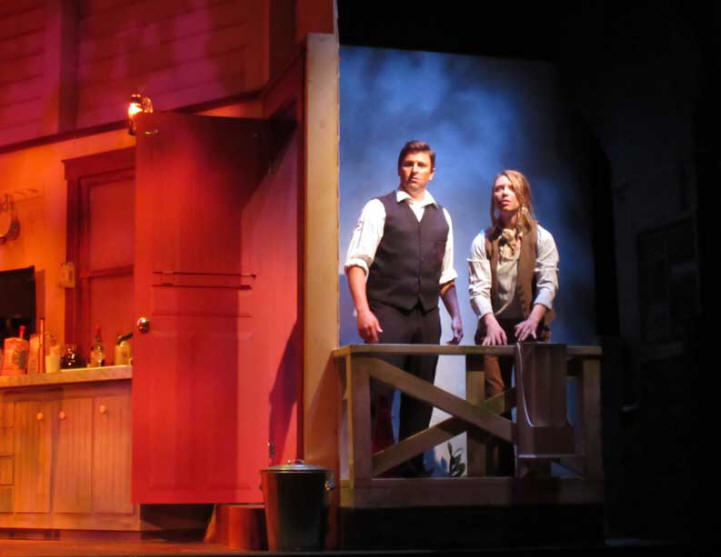 Why is that ship heading straight for the rocks?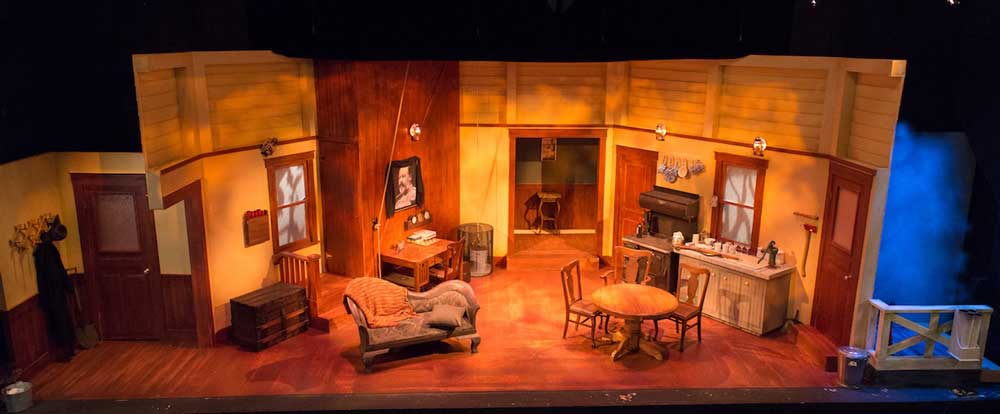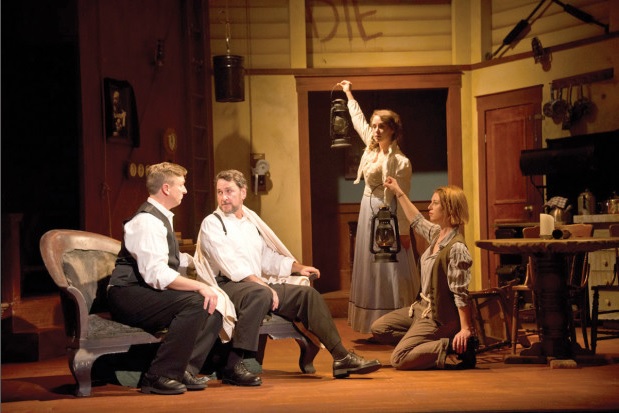 FROM THE ROXY THEATRE 2018: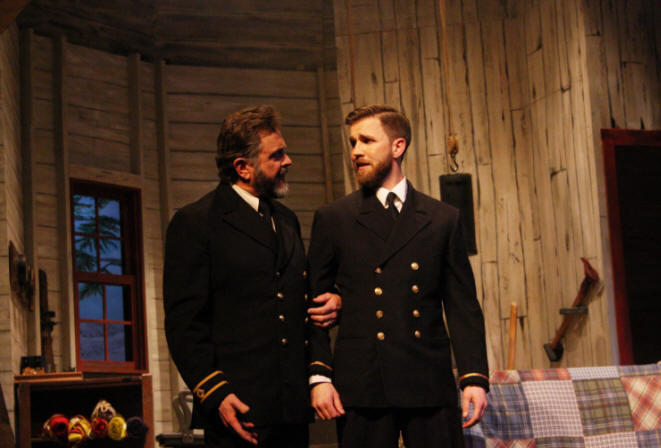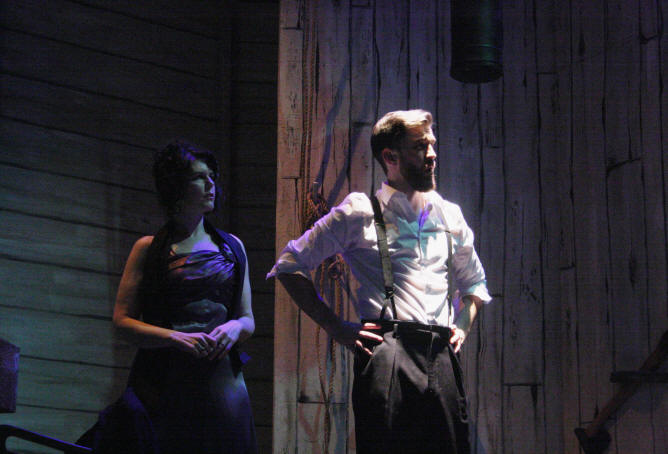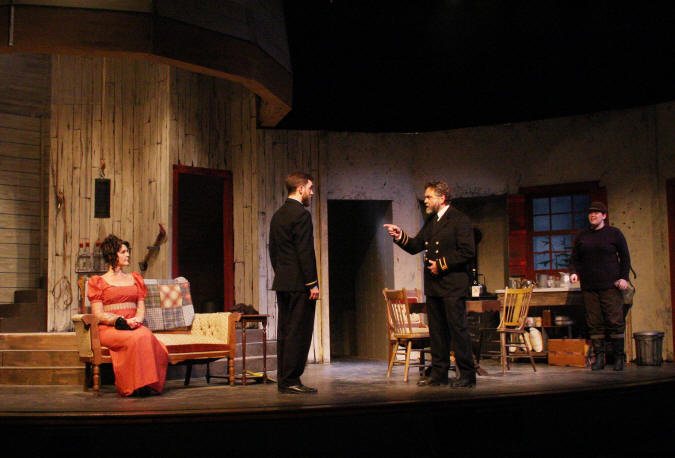 TO DOWNLOAD THE SCRIPT CLICK HERE