| | |
| --- | --- |
| | |
| Peter Colley Home Page | Midnight Main Page |
I'LL BE BACK BEFORE MIDNIGHT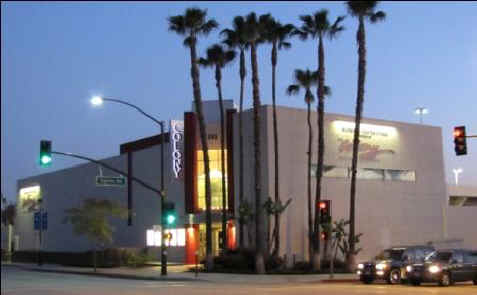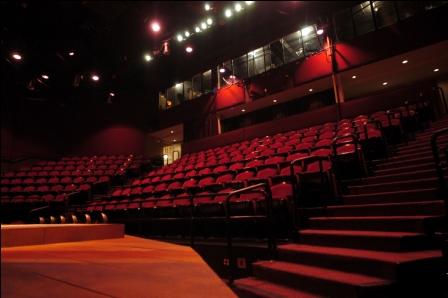 The Colony Theatre is in its 39th season.
"I'll Be Back Before Midnight" by Peter Colley at The Colony Theatre (2013)
"One of 25 Notable US Theater Companies" - Encyclopedia Britannica Almanac.
Voted "Best Live Theatre in L.A." in the L.A. Daily News Readers' Choice poll.

The Colony Theatre, 555 North Third Street, Burbank, California 91502
www.colonytheatre.org.
"Peter Colley's roller-coaster play contains the kind of stomach-dropping twists that will make you hoot with laughter even
as you clutch your theater companion's sleeve. There's something scratching at the window behind those dusty draperies,
and finding out what horror lurks is all part of this entertaining production's fun."
Los Angeles Times (F. Kathleen Foley)

"COLONY THEATRE EXTENDS ITS HIT PRODUCTION"
"The LA premiere of "I'll Be Back Before Midnight" was greeted with almost unanimous rave reviews, and the audience
response has been equally enthusiastic, making the comedy-thriller one of the most popular productions in The
Colonyís recent history."
Burbank and Beyond (Craig Sherwood)

"Perfectly executed, this is a show that will leave you smiling and feeling solidly entertained. It takes a confident playwright
to tip you off with clues and still get away with surprising you. By play's end, you know the truth about everything, and
you've had a damn good time getting there!"
Talking Broadway (Sharon Perlmutter)

"I'll Be Back Before Midnight is an old-fashioned treat. Think of Deathtrap, Sleuth and others in that genre, and it's a pretty
darn good match with enough plot twists and turns to keep you on the edge of your seat. The play has a lot of thrills and chills,
but is also enjoyable for its dynamite sense of humor. This is great entertainment. Fun, fun, fun! Don't miss this one!"
Broadway World ( Don Grigware) Critics Pick - 5 out of 5 stars
"A delicious mixture of camp and mayhem that keeps an audience on the edge of its seat. One doesn't really know whether
to laugh, or be afraid. Be very, very afraid. Don't miss I'll Be Back Before Midnight."
Stage Happenings (Leigh Kennicott)

"Agatha Christie suspense melded with Hitchcock thrills... whispers float from the rooms upstairs, screams, and creaking
doors are audible all over the theater... unimaginable terror, laced with comedy... If you're not screaming with fear,
you're screaming with laughter."
Annenberg Digital News (Leila Dougan)
"With a just-right blend of thrills, chills, and chuckles... and a plot with as many twists and turns as an Ira Levin thriller and
you've got one of the most entertaining evenings in town for audiences in the mood to be tickled and terrified at the same time.
The Colony Theatre has come up with a winner. You'll laugh. You'll scream. You'll have a ghostly, ghastly good time."
Stage Scene LA (Steven Stanley)

"Attention, fans of Hitchcock and Agatha Christie! Go to the Colony Theatre and see Iíll Be Back Before Midnight.
Youíll be in murder mystery heaven. This thrill ride of a play will have you screaming in laughter one moment
and screaming in terror the next... tremendous scary Fun."
My Burbank.com (Greg Simay)
"Midnight has all the ingredients you need. A haunted farmhouse, ghosts, murders, isolation, and a little comic relief.
Mix and stir well, and add some darkness to the mix. You end up with a delightful thriller... the result is wonderous.
Go see it, you'll be at the edge of your seats while having a blast."
California Highways (Daniel Faigin)

"You may jump in your seat more than once, but the entire production is worth it as an awesome cast keeps you on the
edge of your seat when you are not jumping! After some frightful and unsuspecting events, the plot becomes more
and more mysterious until it reaches its startling closure."
Stage Happenings (Carol Kaufman Segal)

Talkin' Broadway Review on LADCC

Footlights / Bitter Lemons (review roundup - 96% sweet)
Goldstar Audience Rating 4.7 (out of 5)